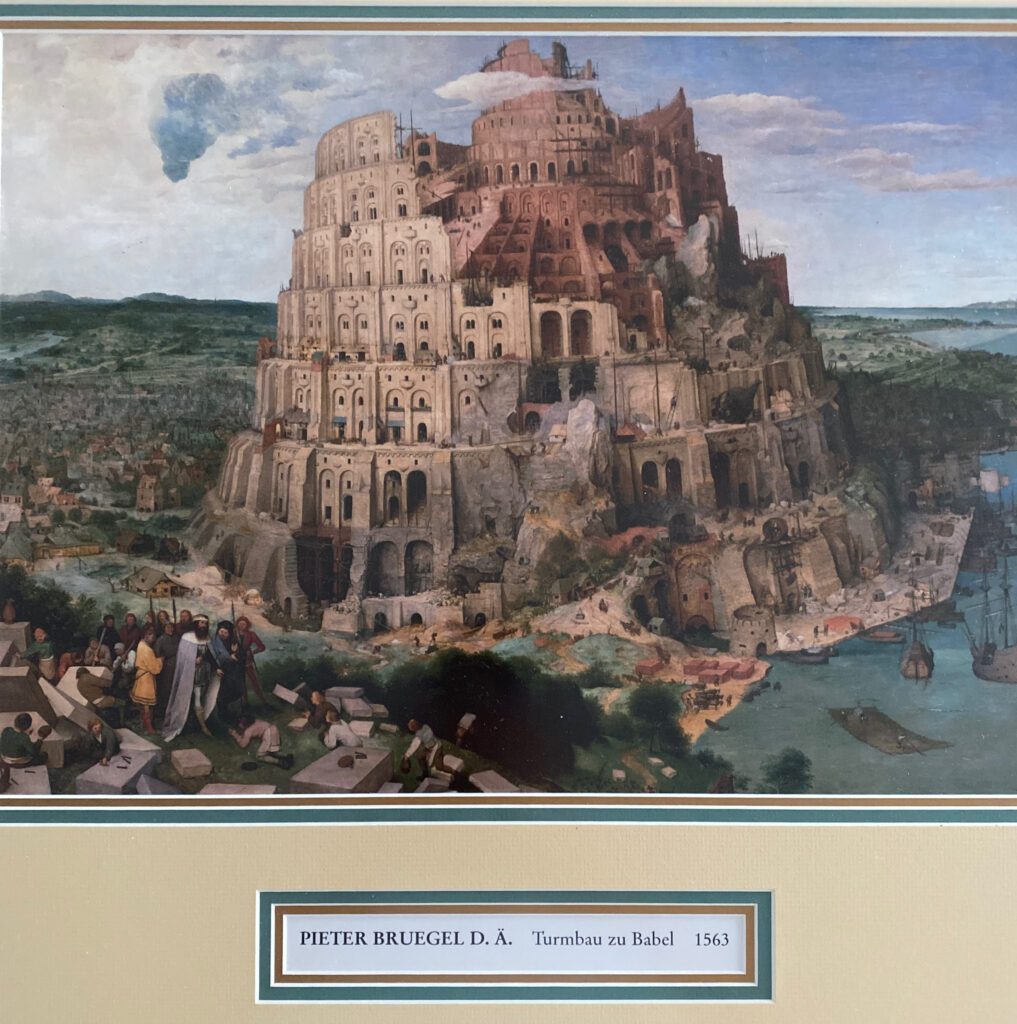 It seems the dysfunction in communicating with each another; of hearing one another; or looking to gain a sense of understanding with one another is a centuries old phenomenon  playing out with increasing intensity in today's political environment.  I was reminded of this when I checked out a  recently published book, The Power of Our Language by Viorica Marian, at our local library.  The first few paragraphs of her Introduction used Peter Brugel's renowned painting, The Tower of Babel, to make a point and brought me back to a visit to the Historical Art Museum (Kunsthistorisches Museum) in Vienna, Austria where the original painting graces its walls.
The short version of the story behind the painting is that God considered it blasphemous to build a tower to the heavens, so he created multiple languages dividing people into linguistic groups, rendering them unable to understand one another. The result was a palatial building that went sideways instead of up. I purchased a print of the painting at the museum, had it framed when I returned home, and it hung it in my office as a high school principal. It sometimes provided a reference point for centering discussions to build common understandings as we worked with students and each other to make teaching and learning more constructive.
Today, our democracy seems to be moving sideways, perhaps our version of Tower of Babel, due to an increasing inability to speak with one another. In a recent Atlantic Magazine article entitled, "Do You Speak Fox?", Megan Garber describes our current state of discourse as both a national and personal crisis. She writes that Fox uses two pronouns, "you and they…that you are under attack, and they are the attackers."  She notes that Fox language includes words like mob, socialist agenda, hoax, and invasion or open borders… and it's continually a language of grievance.
…